Reading time: 2 minutes
When you earn commission through the Travelstart Affiliate program, its important that you update your banking details so we can pay you. You can access your payment preferences directly from your affiliate account.
Log in Here to access your dashboard. Once selecting the three vertical dots on the bottom left hand corner, click:
Settings -> Finance -> Withdrawal Settings
Alternatively, click the Search icon and type in 'Withdrawal settings'
1. Updating your Banking Details
If you have recently signed up, you should see a pop-up in your dashboard prompting you to update your Withdrawal Settings.
If you haven't updated your banking details, your affiliate commissions will accumulate in your account until you do.
From your Withdrawal Settings, please complete all fields and note that these change depending on which market you'd signed up as: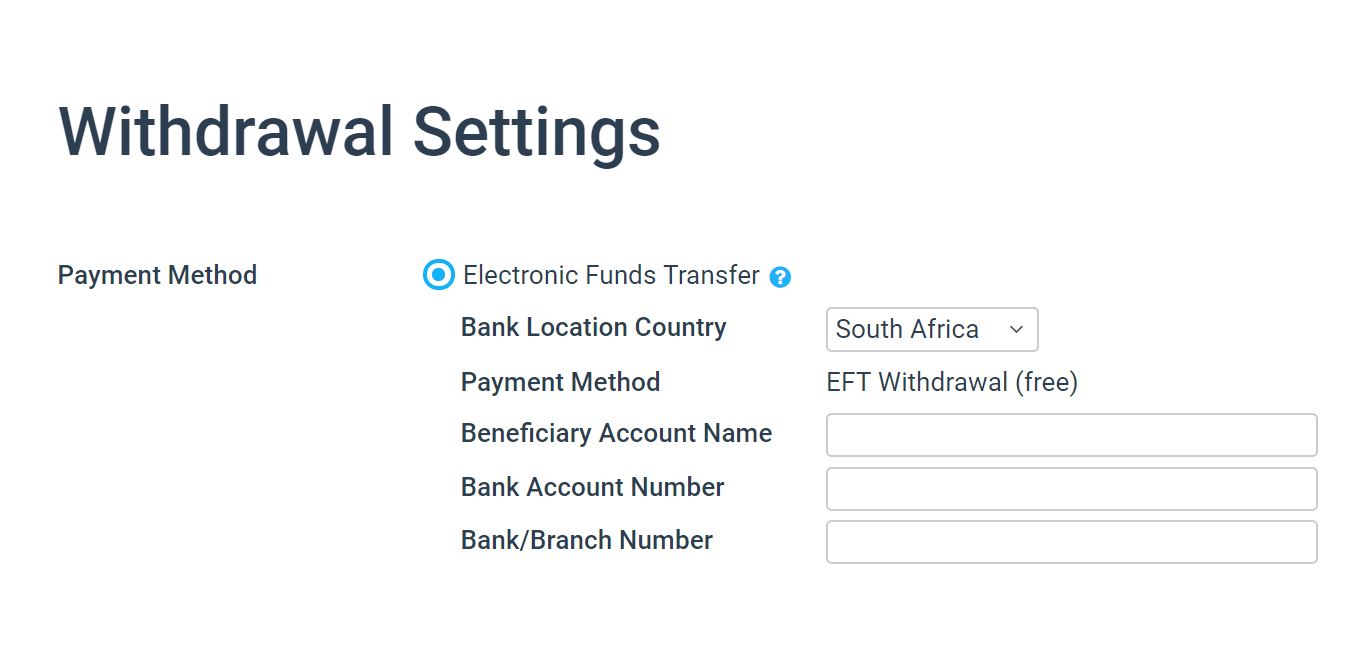 If you select Electronic Funds transfer (EFT): Add the country of your bank (which determines the currency of your payout), your bank accounts name, your bank account number, account type (eg. cheque or savings) and bank routing number.
You can also change the status of your payout preference from your account at any time.
2. Payout Preferences
Scroll down to Payment Scheduling and you will see two radio buttons:

Pay me when my balance reaches threshold: Use the drop down menu to select an amount for the minimum accumulated commission you must earn to initiate a payment from Travelstart
Pay me on a fixed day of the month: Select the radio button of your preferred date of payments. If the due date is a holiday or a weekend, Travelstart will initiate payment on the next business day
Monthly commission are paid out within the first 10 working days of each month. There is a minimum threshold that you need to reach before funds are released at the start of each month.
This amount varies depending on the market you've signed up with. Your unique amount is displayed beneath the payment scheduling section.
Happy travels!
---
If you have any questions or need further assistance, feel free to let us know at affiliates@travelstart.com