Affiliate marketing is a fantastic and simple advertising model made for the online marketing world. In a nutshell, a company like Travelstart, partners with affiliates, these affiliates then promote the brand or the product in order to refer traffic and sales back to Travelstart. Travelstart then pays the affiliate a commission on each sale that has been referred. 

The amazing thing about affiliate marketing is that everything is tracked through special referral links, banners and other marketing materials. These materials automatically include your unique Affiliate ID. This AffID allows us to know exactly who drove the sale and how much commission they should receive for the sale.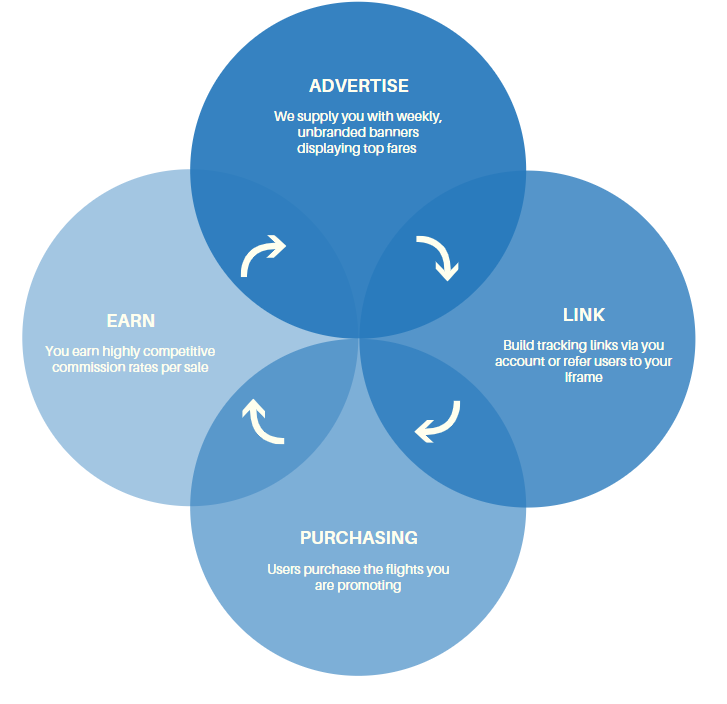 You, as an affiliate marketer also has full access to your own affiliate account where you can view your performance and marketing efforts. Through your affiliate account, you are also able to pull the special marketing materials needed to help you refer traffic and sales. The more you promote, the more money you earn.
Back to basics: What is an affiliate?

An affiliate is someone who has an online presence. This could be a website, an email marketing database, a social media influencer, vlogger, blogger, YouTube superstar – the sky's the limit.

What makes a person an affiliate is the moment that they start promoting brands or products in exchange for commission. You as an affiliate, act as an intermediary between a company and customers. In other words, you bridge the gap between the two and create a win-win situation for all three entities involved. You, your customer and the company (or product) that you promote. 
You become an advocate for these products so it's important to promote something that you yourself would buy. This makes it even more convincing for your customers. 
How do affiliate marketers get paid?

There are a variety of commission/payment models out there and it differs per affiliate program or company. Typical commission models are Revenue Share, CPA and CPL.

Revenue Share:

This is a shared commission model whereby you as the affiliate, earn a percentage of the sale value. 

CPA or Cost per Acquisition:

this is a flat rate commission per sale regardless of the sale value. 

CPL or Cost Per Lead:

is a flat rate on leads referred. 
What are the benefits of Affiliate Marketing?

There are tons of benefits to affiliate marketing but the most noteworthy are: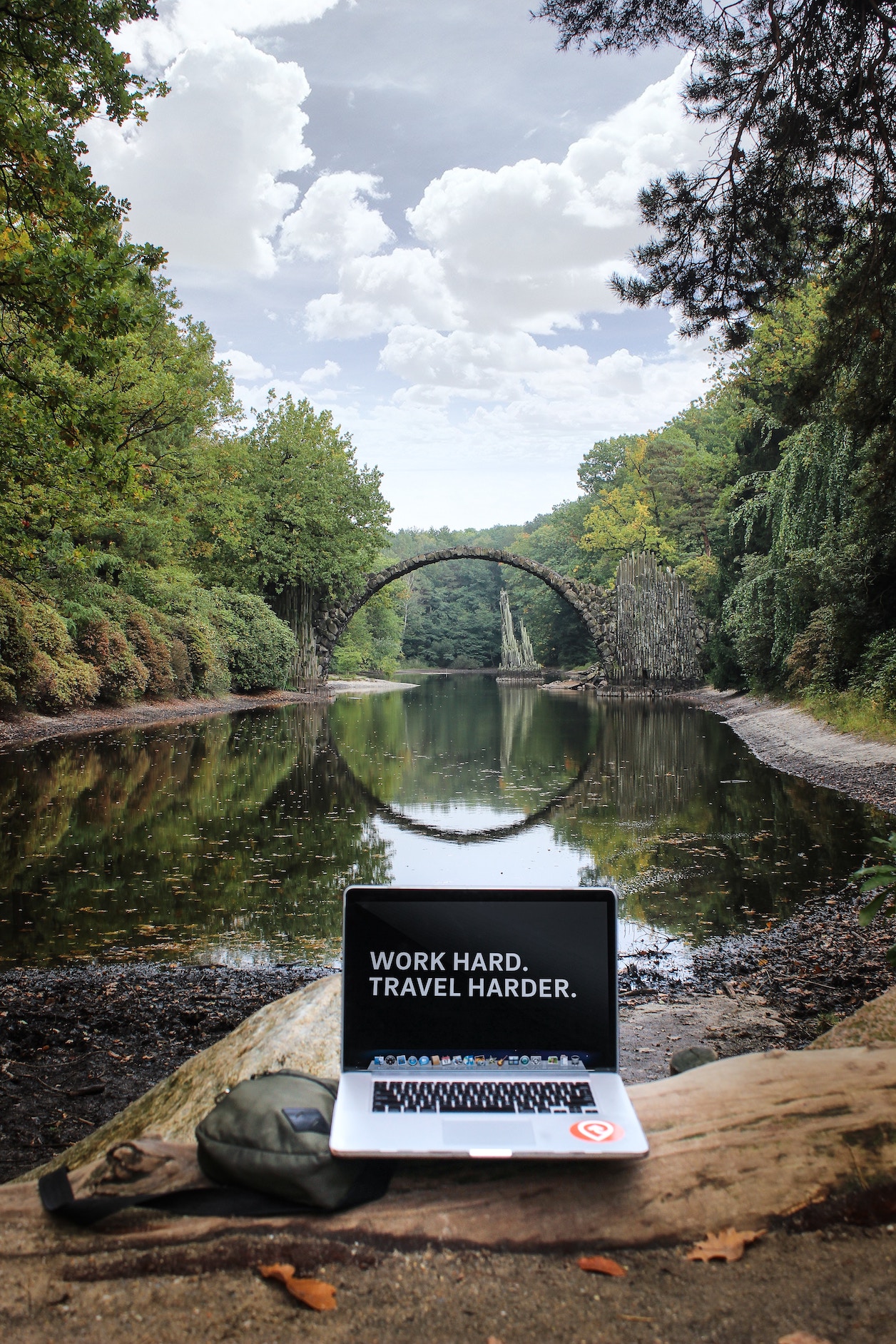 Flexibility and time: work anywhere you want, anytime you want. You are not bound by typical office hours.
You don't need to own the product or distribute the product, you only need to market it.
Customer support is something that you never need to worry about, we will take care of any queries.
It's a great way to earn passive income. Once you've initially invested your time in affiliate marketing, you will be earning 24/7.
It's an additional stream of revenue for your online business and is an easy way to generate more income over and above your current offerings.
Little to no cost involved. It's free to join affiliate programs and become an affiliate. Using low cost or free marketing channels means that you don't need to spend much other than your time in order to earn revenue. Free channels include SEO, email marketing and social media marketing.
Dedicated support through an Affiliate manager. Some affiliate programs have a team of affiliate managers that are dedicated to helping you promote, earn and grow your online business.
What are the cons of Affiliate Marketing?

As with anything, there are some downsides to affiliate marketing.

You need to invest time, this is key to making your marketing efforts pay off in a big way. The more time you invest, the more money you make. 
You need to research and stay up to date on how to do online marketing. No one is going to do this for you unless you pay them. The internet has a wealth of information on all things digital marketing. Spend at least 20% of your time on learning new things. 
Don't give up! Getting income to start streaming in can take time, especially if you aren't using money to get money. Affiliate marketing is not an overnight success. 
It can be quite competitive. Find your niche and put in the time. 
You don't always have control over the deals and offers that you can promote. Work with affiliate managers to help create more tailor-made offers for your customers. 
Top tips on how to be a successful affiliate marketer

We created a special blog post just on this topic, click here to check it out.

Over and above the 5 basic tactics suggested by the Travelstart Affiliate program, we highly recommend looking into these tips as well:

Create great content
Travel is such an inspirational topic and the content ideas are endless. Focus on creating meaningful and engaging content that your audience wants to read. It should be informative, useful, shareable and easy to read.

Focus on effective SEO techniques

Content, backlinks and technical SEO. These are the three main pillars of a successful SEO strategy.

Content should be focused on keywords that people are searching. This can be a specific keyword such as "flights" or it can be a long-tail keyword or phrase such as "cheap flights online". Keywords will help you create great content that's relevant to the product or service you are promoting. Just be wary of overusing a specific keyword in a content piece.

Backlinks are a great way to help your website rank in Google SERPs. They tell Google that your website is authoritative and that your content has value. Be wary though, bad links will work against you. 

Technical SEO, to put it simply, is the process of optimizing your website for the crawling and indexing phase. Google crawlers scan through your website's code in order to index and interpret your website and your various pages. Indexed pages show up in the google search results. Focusing on technical SEO means that Google can do this without any problems.

Use Email marketing

Email marketing is great for a number of reasons:
It's a really cheap marketing channel and mostly free through services such as MailChimp.
It's a great way to grow a database of leads that you can market to.
It's one of THE best communication channels on the web
It's a great retention tool
Email Templates makes for a quick turnaround time on sending deals and promotions.
You can better understand how your users interact with your brand.
Keep Learning

The affiliate marketing world and the digital marketing world, in general, is ever-changing, evolving and growing. It's important to make time to research and learn continuously so that you are always in the know.
Reach out to your Affiliate manager

Affiliate managers are there to help you grow your online business and offer industry and product-related insights to help boost your sales and commission earnings. They are your dedicated support team for anything that you need from advice to insights, to exclusive deals or creative materials to marketing and content strategies. They are at your service. 

Learn to be data-driven

Data allows you to make informed decisions on what to promote, who to promote to and how to promote to them. Data is meant to be useful and provide insights on your audience. Using tools like Google Analytics gives you strong insights into who's interacting with your website and whether they like what they see. More on Google Analytics here.
Get creative

Try different things, tactics and methods of promoting to really see what works and what doesn't. Getting creative allows you to break the norm and find opportunities that may have been missed.

In Summary

Affiliate marketing is not an overnight success but after you've invested the initial time into your online business, the payoff is big. Stay informed and up to date of what's out there. Love what you sell. Reach out to your affiliate managers for help. Look at the data and make informed decisions. Be creative and lastly, love what you do.